Edge Autonomy is a leading developer of state-of-the-art unmanned and autonomous aircraft solutions, including long endurance fixed-wing UAV (unmanned aerial vehicle) airframes, advanced gimbal payloads, and continuous power systems. UST is delighted to welcome Edge Autonomy on board as a supplier partner, and we will be highlighting their unique solutions and capabilities across our channels over the next 12 months.
We've just launched Edge Autonomy's UST supplier profile, which has been written and built by our team in collaboration with the company. The Gold profile showcases their cutting-edge drone technology, which is in use with a wide range of civilian and military clients, including the United States Department of Defense and federal agencies, allied governments, academic and research institutions, and commercial entities.
Read on to find out more: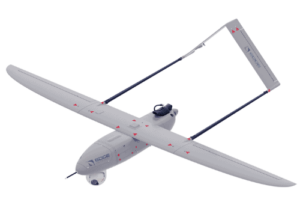 Edge Autonomy's non-ITAR autonomous UAS (unmanned aerial systems) are highly modular and can be easily adapted to a range of military, civilian and commercial requirements.
Equipped with state-of-the-art EO/IR gimbals, the versatile long-endurance fixed-wing UAVs are ideal for a wide variety of applications, including ISR (intelligence, surveillance, and reconnaissance), search and rescue, border patrol, and inspection and monitoring.
VXE30 VTOL – Group 2 / NATO Class I proven VTOL ISR platform with 8+ hours flight endurance
Penguin C MK 2 – Group 2 / Group 3 / NATO Class I catapult-launched fixed-wing UAS with 20+ hours flight endurance
Penguin C MK 2.5 VTOL – Group 3 / NATO Class I hybrid VTOL fixed-wing drone with 12+ hours flight endurance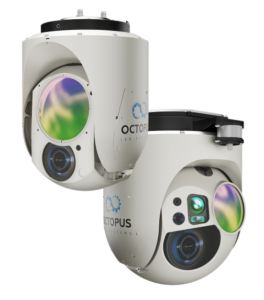 Edge Autonomy's Octopus ISR Systems division develops advanced optronic surveillance payloads for UAVs and unmanned systems. The non-ITAR UAV camera gimbals are engineered with a low SWaP (size, weight and power) profile and are fully ruggedized to withstand the rigors of the harshest operating environments.
Octopus ISR Systems offers exceptional target detection capabilities with up to 30x optical zoom at Full HD quality, and up to 90x optical zoom at SD quality for even closer views.
All EO/IR gimbals feature built-in high-performance video processing, enabling a range of useful features including target tracking, video stabilization, roll correction, and digital zoom.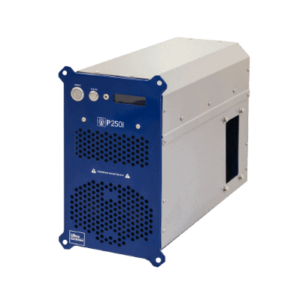 Edge Autonomy's highly reliable rugged power solutions are designed for longevity and durability, and are ideal for powering critical UAV systems.
Unlike other fuel cells on the market, the proprietary microtubular design offers built-in redundancy, ensuring that your system will continue to produce the power you need, no matter what challenges you face.
To find out more about Edge Autonomy and their unmanned and autonomous aircraft solutions, please visit their profile page: https://www.unmannedsystemstechnology.com/company/edge-autonomy/