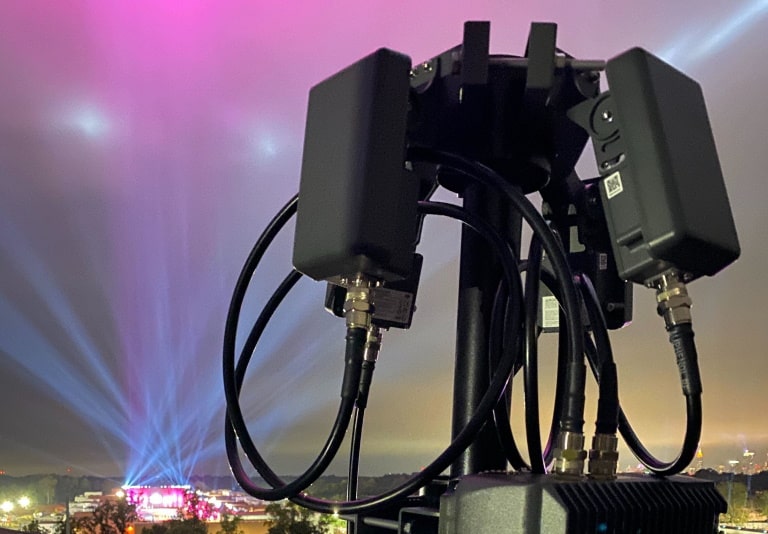 Public safety UAS specialists Skyfire Consulting have confirmed that they have officially partnered with AeroVigilance, a counter-UAS consulting and training company dedicated to helping people and organizations understand the risks posed by uncrewed aircraft and to finding solutions to enhance airspace awareness and security measures. This newly formed partnership brings decades of combined real-world experience in both offensive and defensive drone missions to help proactively defend against threats.
AeroVigilance has over 30 years of combined experience in law enforcement and technical operations with the Federal Bureau of Investigation (FBI). They have extensive experience in conducting counter-UAS operations throughout the United States at high-profile public events and venues such as the Super Bowl, World Series, and Rose Bowl. Like Skyfire, AeroVigilance is platform-agnostic and able to provide clients with expert guidance and resources using a diverse selection of equipment and software.
Skyfire and AeroVigilance will immediately offer clients a full suite of solutions that includes training from industry experts, mentor support, policies, procedures, and customized technology solutions. AeroVigilance has also recently launched cUAShub, the first online hub for counter-UAS and airspace awareness vendors, products, services, news, jobs, and resources.
Matt Sloane, Skyfire's founder and CEO, commented: "Adding counter-UAS to Skyfire's already robust suite of offerings is a natural next step, and something that will benefit our clients immediately. With increased adoption of offensive initiatives like drone first responder programs, partnering with an organization lead by two of the most experienced CUAS experts adds a complete 360-degree approach to security not currently offered in the market."
Tom Adams, co-founder of AeroVigilance, noted: "Simply put, this partnership with Skyfire was formed to help defend people, places, and things from threats above. AeroVigilance is currently the only company bringing extensive urban homeland security Counter-UAS experience to the private and public-safety sector, and we're thrilled to serve the large network Skyfire has built during the past decade."