Draganfly is a leading developer of UAV (unmanned aerial vehicle) platforms, software, sensors and services, with over 20 years of experience and innovation in the unmanned aircraft industry. UST is delighted to welcome Draganfly on board as a supplier partner, and we will be highlighting their unique solutions and capabilities across our channels over the next 12 months.
We've just launched Draganfly's UST supplier profile, which has been written and built by our team in collaboration with the company. The Gold profile showcases Draganfly's advanced drone technology, used to solve complex problems in a wide variety of sectors including public safety, precision agriculture, defense, infrastructure and utilities, and oil & gas.
Read on to find out about a selection of Draganfly's UAV and sensor solutions: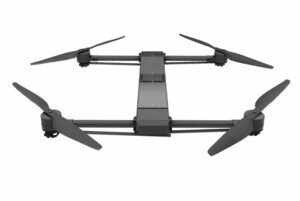 The Commander 3 XL is a versatile multirotor drone that is capable of both automated and manual flight operation. With a weather-resistant design and the ability to carry a 10-kilo (22-lb) payload for 20 minutes, it is an ideal workhorse for a variety of applications, including public safety, search and rescue, precision UAV agriculture, and cargo delivery.
The entire platform has been designed with convenience and portability in mind. The airframe can be packed down into a transportable case, with quick-release arm assemblies and a choice of quick-release or folding propellers.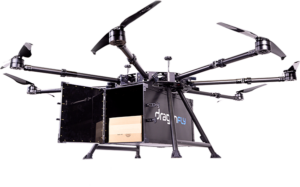 The Draganfly Heavy Lift Drone is an industrial heavy-duty drone that can carry high payloads of up to 30kg (67lbs) and fly for up to 55 minutes. Featuring a modular parcel delivery system that can fit objects up to 15″ x 17″ x 34″ in size, the versatile system can also be equipped to carry large survey sensors such as hyperspectral cameras and bathymetric LiDAR.
The drone delivery system operates in high winds and challenging weather with ease, and is capable of ranges of up to 30km (18.65 miles). The Draganfly heavy duty drone can also be customized with LTE-enabled autonomous navigation and advanced flight control for beyond visual line-of-sight (BVLOS) operations.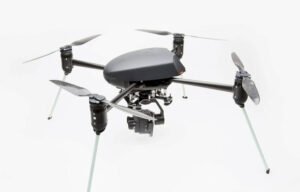 The Draganflyer Commander2 is an advanced multi-mission electric sUAS (small unmanned aerial system) designed to capture high-resolution imagery for a wide variety of applications, including agriculture, public safety, and aerial 3D modeling.
The system can be provided as a turnkey product, or customized based on your unique requirements. The Commander2 can be equipped with a range of market-leading payloads including RGB optical zoom cameras, multispectral and hyperspectral sensors, and thermal imaging systems.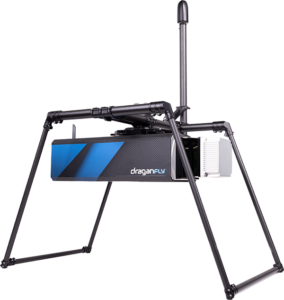 The Draganfly Long Range LiDAR (DLR-LiDAR) has been engineered to gather survey-grade 360-degree point cloud data with the utmost of precision and accuracy. Featuring a state-of-the-art Trimble laser scanner and Applanix GNSS-IMU, the system can be mounted on a variety of UAV and mobile mapping platforms.
With a range of up to 750 metres (2460 feet), the drone LiDAR system provides class-leading point cloud fidelity and allows safe scanning distances from the ground in the most hazardous of terrain. Four laser returns enable capture of more ground points, resulting in high-accuracy bare earth models through even the thickest vegetation.
To find out more about Draganfly and their advanced UAV platforms and LiDAR sensors, please visit their profile page: https://www.unmannedsystemstechnology.com/company/draganfly/